New York is, of course, the place to make a designer purchase, whether it be a clutch bag, a pair of pants, a hat, shoes, or a suit.

It's also a great place for grabbing yourself a fine piece of vintage clothing, from earrings to dresses to original mini skirts and 60s hippie robes. Furniture, too, can be found in every style under the sun, and from every era. Just head to one of the flea markets on this list and you're sure to find something to suit your tastes.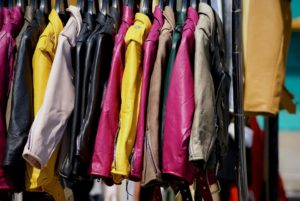 A day trip to NYC is always cool, and booking one of the various Hourly Hotels in NYC with Day Break Hotels is even cooler, especially on a hot summer's day or cold winter's one. An Hourly Hotel gives you a room to get freshened up in during the day – you can even get some shut eye – but the price is low and the benefit is that you can recharge, giving you enough energy to hunt for bargains at more than one flea market in a single trip.

Here's a 'top three' featuring some of the very best flea markets in the city, then, which, depending on your preferences, will surely yield some fabulous treasures.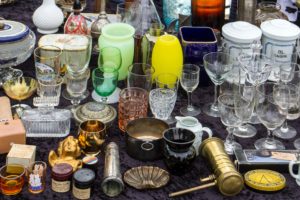 GRAND BAZAAR
One of the oldest flea markets in the city, Grand Bazaar is also the largest. With over 100 vendors, you're sure to find that pair of 1950s Audrey Hepburn-style gloves or Cary Grant-era fedora hat. You can also purchase furniture, ornaments, photographs, and art.
When: every Sunday, from 10am – 5.30pm
Where: Columbus Ave, 100 W 77th St.
Website: https://grandbazaarnyc.org
BROOKLYN FLEA
Founded in 2008, Brooklyn Flea occurs these days in two locations, meaning a whole weekend of vintage wonderment if you choose to venture forth to both. Jewelry, clothing, furniture, and bric-a-brac are the order of the day here, and artisan food vendors add a lot to the overall experience, too.
When: Saturday and Sunday, 10am – 5pm
Where: Sat – Williamsburg, Sun – Dumbo
Website: http://brooklynflea.com
CHELSEA FLEA MARKET
Taking place on both Saturday and Sunday, this cheerful Chelsea market is all about antiques, collectibles, and oddities. Some of the items are over 100 years old, making it an Instragrammer's idea of heaven.
When: Saturday and Sunday, 6.30am – 7pm
Where: 29 West 25th Street, between Broadway and Sixth Avenue
Website: http://www.annexmarkets.com/chelsea-flea-market
Masks at Chelsea (Photo: Carl Mikoy)
These flea markets are free to attend, although Chelsea charges a $1 entry which goes to a charitable cause.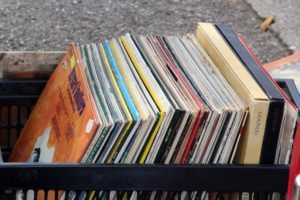 Happy shopping!